We got some books! EEP!
1.
The Extraordinary Secrets of April, May & June
by Robin Benway
I've been wanting to read this for a while, super excited!
2.
Sass and Serendipity
by Jennifer Ziegler
I saw her at my local bookstore and got the book signed! JOY!
3.
The Summer I Turned Pretty
by Jenny Han
On the bookshelf - finally! Can't wait to read it!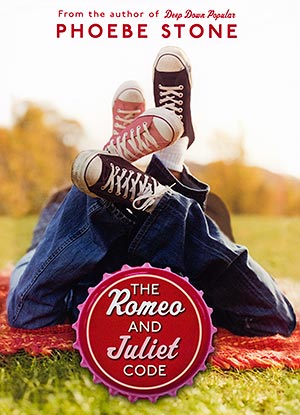 4.
The Romeo and Juliet Code
by Phoebe Stone
Thanks to Meredith @
Mint Tea and a Good Book
and her giveaway!
5.
Angelburn
by L.A. Weatherly
I have a thing for authors who abbreviate their name. So many questions! Again, thanks Meredith!
That's it folks! More than usual, huh?
Oh, and I almost forgot! When we hit 50 followers you all get a giveaway! So be looking for that! Or follow me on Twitter or Facebook.