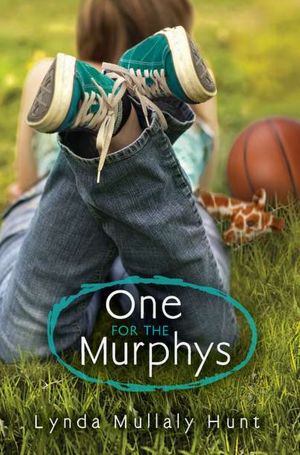 One for the Murphys
by Lyndra Mullaly Hunt
Expected Publication: May 10th, 2012 from Nancy Paulsen Books (Penguin)
In the wake of heart-breaking betrayal, Carley Connors is thrust into foster care and left on the steps of the Murphys, a happy, bustling family.
Carley has thick walls and isn't rattled easily, but this is a world she just doesn't understand. A world that frightens her. So, she resists this side of life she'd believed did not exist with dinners around a table and a "zip your jacket, here's your lunch" kind of mom.
However, with the help of her Broadway-obsessed and unpredictable friend, Toni, the Murphys do the impossible in showing Carley what it feels like to belong somewhere. But, when her mother wants her back, will she lose the only family that she has ever known?
I love books that deal with the relationships within families, and this one sounds great! What are you waiting on?